Three veterans from Slovakia back in Ostrava: 2004 is unrepeatable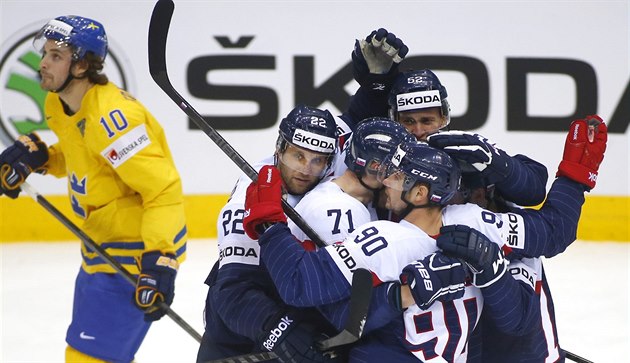 The Slovaks 11 years ago played in the north of Moravia: they won both the main and the eight-finals, and they also managed the quarterfinals with Switzerland. And they enjoyed a great atmosphere. Everyone enjoys the most.
"She was amazing. That's when I started, and I can say that I've never had a better life, "says Graňák, who played his first championship at that time. Like Meszaros. Of the two boys who have been shot, the basic defensive stones of the Slovak defenses are today.
"Some nostalgia is overwhelming and my memories are unique. I'm just sorry we did not reach bronze then, then the tournament would be perfect. But I was a young player and it was a great experience for me.We will see if we can win the medal this year, "Meszaros smiles." He will play the championship for the first time since 2006, and in the absence of Chara and other veterans, the Slovak beacon will be number 1. He will warm up his own mention: I do not know if I'm the number one, but I'm ready for that role. It's going to be hard on that big field, so I hope I will not fail. "Grańák will also have another role, but he does not reach the NHL, but he is a captain during the season. This is also evidence of his position in Slovak hockey. "Eleven years have been a long time in hockey. But that's also true in a person's life because you are developing as a personality. Otherwise, I was aware of the tournament and others would be right now. At that time the experiences were strong, because I did not go through anything like that.Now I can confront him. It's interesting. "
But he knows very well that the performance, the show and the results of 2004 will be difficult. "It was the last, for the most part, the penultimate year of our strongest generation of Slovaks, which was successful. As a young man we and Andrew came in between the stars and I really appreciate playing with them. It was my first and best tournament. "
Overcoming old memories will be hard and maybe impossible. The Slovaks were able to put together a stronger team than they expected, but coach Vladimir Vujtek can hardly put together the first two attacks better then.Just remember those names: Šatan, Stümpel, Gáborík – Hossa, Demitra, Országh (this is the fourth witness to this year, but he is already a coach assistant). "It is true that we have not as stellar team as we did , But we have a handsome and raving team. We have to make use of it, "says Gaborik with determination.
" The basis of everything was a good bunch, it was excellent, so we went so far. When we stick together, we can get it far, "Meszaros believes, but cautiously adds," We must not have big eyes and look too forward. We have to go on gradually. "
This is what the Slovaks have changed over the past few years, perhaps thanks to the influence of the quiet Czech Bohemian, perhaps with experience and disappointments in recent years. "I do not want to talk about any expectations.Internally everybody has come here with a vision of success. We would like to play the elimination part, but we should not be burdened by what will be in two weeks, "says Graňák.
But tell the fanciful fans who come to Ostrava…But now it is clear that For participating in the semifinals like 11 years ago, they would all be thankful.