The Chief of Most Football was supposed to challenge the referee. It's a lie, it prevents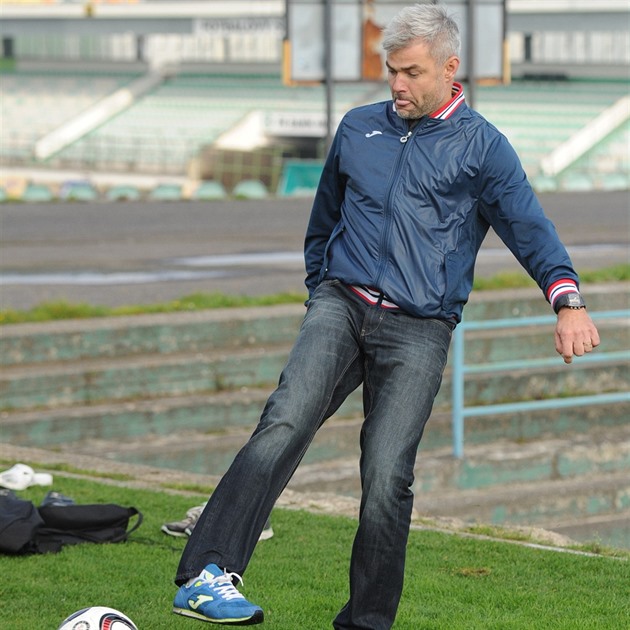 The main referee Ladislav Benedikt described the incident as follows: "In the half-time break, Mr. Stehlík Anton, owner of FK Baník Most, immediately entered the judge's assistant, Mr. Rejžák Pavel, who stood just behind the front door with a blow of his fist To the face, to the area of ​​the lower jaw. Then he was struck by the door of the cabin when he stepped out of the cabin. "There followed a list of complaints that Stehlík had taken part in.
According to the minutes Stehlík escaped and the organizers had to call the City Police to find out his identity. "That is our duty," explained the secretary of the Klatovy club, Václav Kopřiva. He was just trying to prevent Stehlik from entering the cabin. "He stumbled, knocked on me, I stumbled.But if the referee attacked, I do not know. I was close, but I did not see what was going on at the door. "
Stehlík : If I hit the referee, the match would not be played
The Stehlík refuses to invite the referee. "If I hit him, the game would not work," he argued. He admitted that he had gone to the cabin. And he was definitely not nice. "I wanted to announce to the Referee that we are considering not taking part in the second half. This is because of their disastrous and unilateral execution. During 1.Half of my intention was to inform the director of the professional competitions of Tomáš Bárt and the head of the Steering Committee in the competitions in Bohemia, Jan Hořejší. I asked Robert Ploch delegate to go with me, but he turned his back to me. In the cabin of the judges, there was some joy, a lot of food on the table. And immediately they put pressure on me for what I'm asking for. "
Stehlík admits that there has been a verbal dissent. "But the lies that are in the record have only one reason. To divert attention from the main problem of refereeing, "he thinks. Until Sunday afternoon, he will take the opportunity to comment. "We are protesting, writing our version. Even testimony of how the referees sat in the morning with the Klatov management at the hotel.It was not all right. "
The Bridge and Klatovy competed for the next round to challenge Baroš Mladá Boleslav. Division home win 1: 0 after Krejci goal from penalty kick. The home team scored a penalty of just two, the first one in the 7th minute caught Jandov goalie Šíla. The three-year-old Baník had seven yellow cards.
> A long-time league player Patrik Gedeon, the summer helped bridge, he did not understand. "I'm forty, but I have not seen a similar match. Unbelievable, as Benedict was the judge. He was even mean to me when I asked him kindly about something. I had a hundred choices to get rid of, but I'm not even a worse man than he, "the Mosque veteran sipped. "From 1.Minutes it was clear that everything was given and it did not make sense. I do not know if he can whistle, or there was an intention. Maybe two home bumps in half and our foul has fallen! Terror. If Benedict in Klatovy whistles another round of the cup, Mladá Boleslav will be in trouble. "