Sushi or sumo? No, hockey players from Japan are heading to Czech Republic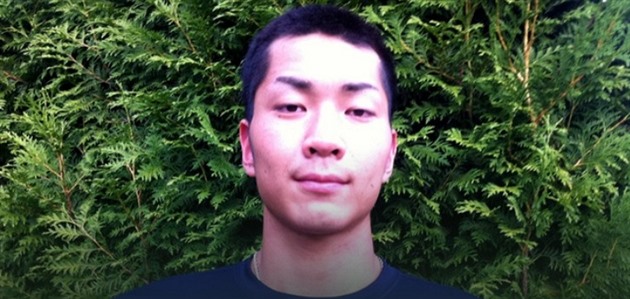 Juki Miura has already started a Kladno junior season last season and has shown such a potential that he is already fighting for a place in the Elite Team of the First League Knights.
Juh Nakajahiki is not that far. He arrived in Mladá Boleslav for the exam he was interested in, but now he has to go back to Asia due to graduation.
"Unfortunately this year it was not real to stay here," regretted the eighteen-year-old Juhi Nakajašiki. "But if it did, I'd like to come back for a year."
So far, it looks like it could be.The talented Japanese left a markedly positive track in Boleslav.
He spent a week there and was preparing juniors for a team that played a preparatory match. "He was pleasantly surprised," coach Jan Křivohlávek commented on the Japanese presence in his team. "Not only has he demonstrated a lot of hockey skills, he has also convinced us very quickly that he also thinks he is hockey."
How did the Skating Club think he could hit the Japanese ice hockey? Behind the project stands the same person who brought Miura to Kladno a year ago. Martin Vejvoda.Just a year ago, the manager of the Kladno Knights, now a youth manager in Mladá Boleslav.
"It was all together at this year's World Championship in Prague, where I talked to the coach of the Japanese representation in 20 years. He recommended me to Juši, "explains Vejvoda.
In Japan, he has contacts since his father trained Furukawa between 1993 and 1996. "The hockey world is opening and expanding more and Boleslav should not be left behind. Both sides took it as an interesting experiment, but it proved to be a good one, "added the former extralig player. Nakajašiki was not only interested in the ice but also in the cabin. He effortlessly got into the party and tried to communicate with the temporary teammates at all times. "He did not sit in the corner, but he could hear it.Even our boys tried to take it between themselves. Breaking English on both sides broke down the barriers, "Křivohlávek said with a smile.
The player from the hockey-exotic country has also recognized the level of extra-league hockey, though only from the stand. The club took him to Liberec for a preparatory match against the local Tigers.
"It was a great experience. I wish I could see such a fight normally in the season. It must be amazing, "said the guest, whose impression even increased the presence of Radim Vrbata, NHL shooter. "He even brought me a couple on the tribune. I will never forget the conversation with him, "said Jiši Nakajašiki.